Detached house 11 rooms for sale in Mandern - Ref. 7249420
buy detail
selling price fees included:
329,000 €
Type of mandate :
Exclusive
Availability : Immediately
Description
Dieses Einfamilienhaus mit Gewerbeeinheit wurde 1964 im Ortskern vom ländlich gelegenen Mandern gebaut. Im Erdgeschoss befindet sich eine Gaststätte/Sportsbar und im Obergeschoss eine große Wohnung mit 7 Zimmern, Küche, Bad und einem kleinen Gäste WC. Aus dem Wohnzimmer erwartet Sie ein sehr schöner Blick ins Grüne.

2017 bis 2019 wurde das gesamte Haus teilsaniert.

Es wurden alle Stromleitungen ausgetauscht und neue Fußböden verlegt. Die Wände und Decken sind neu verputzt, gestrichen und teilweise auch neu gedämmt oder sie wurden komplett neu eingezogen. In der Gaststätte ist eine neue Edelstahl-Kühltheke der Firma Bitburg Pils inklusive einer großen Zapfanlage eingebaut worden, sowie eine neue Holz-Theke in U-Form. In der Wohnung im Obergeschoss wurden neue 2-fach verglaste Fenster eingebaut sowie Küche und Bad neu gefliest. Im Zuge dessen sind auch WC und Waschbecken erneuert worden.

Zur Zeit ist sowohl die Gaststätte, als auch die Wohnung im Obergeschosse vermietet, weshalb diese Immobilie auch als Renditeobjekt (5,2%) sehr interessant ist.
Ask for more information
Description of the situation
Detached house 11 rooms for sale in Mandern - Ref. 7249420, Rheinland-Pfalz

Mandern hat ca. 900 Einwohner und gehört zur Verbandsgemeine Kell am See und zum Landkreis Trier-Saarburg in Rheinland-Pfalz. In Mandern gibt es eine Kindertagesstätte, eine Grundschule und einen kleinen Dorfladen. Weitere Geschäfte des täglichen Bedarfs befinden sich in den umliegenden Orten, wie Zerf und Kell am See.
Specifications
Year of construction : 1964
Floor :
Ref. on website : 7249420
Agency ref. : 2021-105
Contact AMLING IMMOBILIEN agency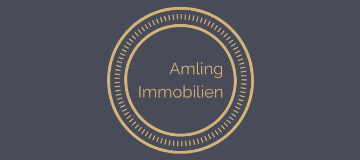 AMLING IMMOBILIEN
Show phone number
All properties of AMLING IMMOBILIEN
Website of AMLING IMMOBILIEN
Legal notice
Locate Detached house 11 rooms
for sale

in

Mandern

- Ref. 7249420, Rheinland-Pfalz *

* Warning: The exact address is not given then the center of the town is shown on the map
Contact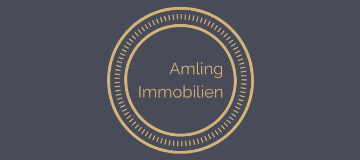 AMLING IMMOBILIEN
Show phone number
All properties of AMLING IMMOBILIEN
Website of AMLING IMMOBILIEN
Legal notice